MANILA, Philippines — Senator Koko Pimental is fighting back against the statement of President Rodrigo Duterte made on Saturday, who said PDP-Laban was a "father and son party" that was dormant until he ran for President.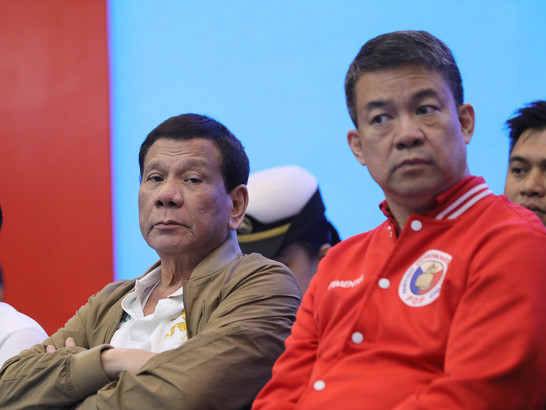 In tweets on Sunday, Pimentel said Cagayan de Oro, the home province of his father, former Senator Aquilino Pimentel Jr., backed and "recognized the efforts and achievements" of the elder Pimentel.
At an assembly of PDP-Laban members on Saturday, Duterte said, "May I just remind Koko na itong [this] party-ng PDP was asleep for a hundred years. It only woke up during the election and when I ran for the presidency under the ticket. It was a father and son party, period. Wala nang iba[Nothing else]. And they are not even recognized in Cagayan de Oro City.
The younger Pimentel questioned Duterte's statement, saying his father represented the province multiple times.
"How can Tatay Nene "not be recognized" in Cagayan de Oro City when he became Mayor and Assemblyman of CDO? And once represented the area in the Constitutional Convention? Also winning multiple national elections (as Senator) and even became Senate President?" he said in a tweet.
A rift in the political party had already appeared even before Saturday's meeting. President Duterte — who is party chairman — and Energy Secretary Alfonso Cusi on one side, and Pimentel and Senator Manny Pacquiao on the other.
Pacquiao had been party president, until Cusi took on the position after he was named during the assembly.
Pacquiao's faction, however, refused to recognize the assembly and labeled the elections illegal.
"Thousands of bona fide and original grassroots members of PDP-Laban strongly denounced personalities (party officials) who are behind the party's purported national assembly in Clark, Pampanga and described the election of its new officers as a farce, illegal and not sanctioned by the general membership," the group said in a statement.
Pimentel echoed the sentiment, saying the "existing leadership" will continue to carry out its work for the party.
Reporting by Albert Rovic Tan