Hans had been hospitalized for several months prior to his death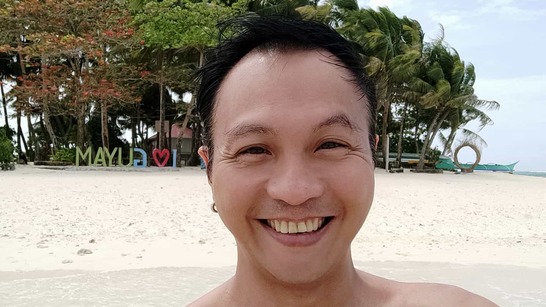 Comedian and former Face to Face host Hans Mortel has died.
His sister, Jean Mortel Chupungco, posted a tribute to him on Facebook on Wednesday, July 14, saying "You fought a hard battle. Thank you for giving it your all. I know you tried so hard for us. It's ok, you fought for 3 months."
"We fought the battle with you. And now you can rest in peace," she said.
Chupungco didn't disclose a cause of death, but said on a fundraising page for Mortel that he was hospitalized "due to pneumonia in immunocompromised state."
In an April post on his Facebook page, Mortel said that he was negative for COVID-19, but had other conditions, including a lump on his neck that continued to grow, and something affecting his renal system.
His last post on Facebook showed his hands, which had been inserted with IVs.
Mortel was a stand-up comedian who had regular sets at Laffline comedy bar. He is also known for co-hosting the TV5 talk show Face to Face with Amy Perez. The show ran from 2010 to 2013.
Comedian and It's Showtime host Vice Ganda also credits Mortel for "discovering" him at a comedy bar.
Reporting by Patricia Elise Monsod