Some countries explicitly ban Philippine travelers from entry, while others have generally closed borders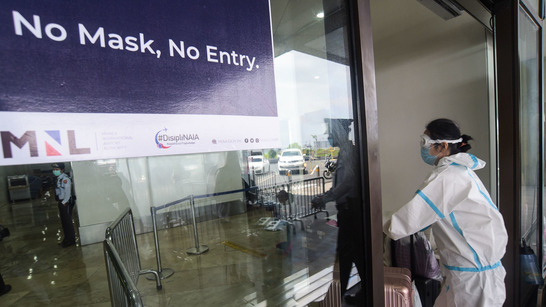 Looking to travel soon? You might need to check if your destination country will allow you to travel there from the Philippines, as borders around the world are still strict over potential spreaders of the novel coronavirus.
Countries implement restrictions differently. Some require travelers to be inoculated with specific vaccine brandsbefore they enter. Others make "green lists" of countries the destination allows travelers to originate from. Some have generally closed borders.
Then there are those that name specific countries whose travelers are denied entry into their borders.
Here's a list of countries either specifically banning travelers from the Philippines or where the Philippines is not on their green lists, based on what we know so far. (This page will be updated when new country-specific advisories come in.)
There may be exceptions, depending on factors like work, visa, residency, vaccination, and citizenship status. Click the links on the countries for more information:
Asia
Middle East
Europe
Malta
Russia
United Kingdom
Reporting by Nadine Castro