The family of Johndy Maglinte alleges he was shot while handcuffed, but the police claim he exchanged fire with arresting officers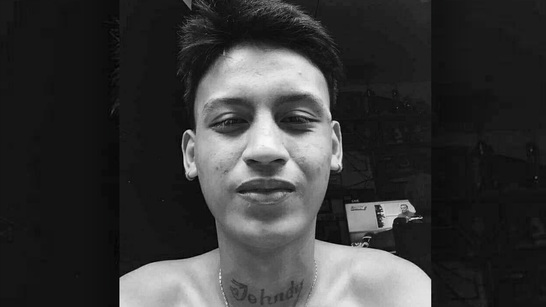 MANILA (AdChoiceTV News) — Cops killed a 16-year-old boy and a companion in an anti-illegal drug operation in Laguna on Wednesday, June 16, with the boy's family alleging he was shot while handcuffed and the police claiming he exchanged fire with arresting officers.
Johndy Maglinte was shot at around 4:30 pm in Barangay Canlalay in Biñan City. According to his live-in partner, Trixie*, cops handcuffed Johndy and dragged him into a muddy area before killing him.
Trixie said Johndy was begging the cops not to shoot him while lying face down. The cops also forcefully submerged the victim's face into the mud, according to Trixie.
The official report from the Philippine National Police (PNP) Calabarzon, however says the victim and his companion Antonio Dalit were killed after they allegedly traded shots with the cops.
The PNP Calabarzon said the intelligence operatives of Laguna police were serving a warrant of arrest against Dalit when the alleged encounter happened.
Trixie confirmed that Johndy was involved in illegal drugs, but said he had no firearm.
Contrary to the police report, Trixie said, the two victims were not killed simultaneously. According to her, Dalit was killed first and Johndy witnessed the incident, which pushed the cops to kill him too.
Johndy was survived by his one-year-old son and Trixie, who is currently pregnant with their second child.
His family calls for justice.
"Grabe nga po 'yung ginawa nila sa asawa ko. Wala pong kalaban-laban 'yung tao, ginawa po nilang baboy (They mercilessly killed my husband. He was helpless, he was butchered like a pig)," Trixie told Rappler in an interview.
*Name withheld for privacy. Trixie is a minor.
/ITC — AdChoiceTV News (Manila)