Medical groups in Bicol warn COVID-19 cases in the region have been 'alarmingly' increasing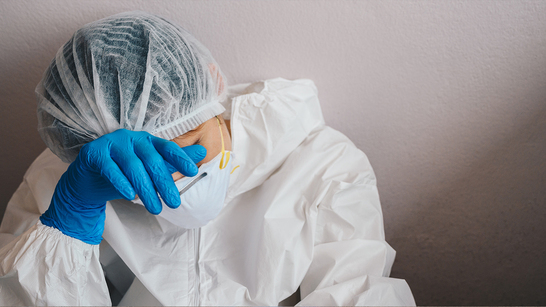 BICOL (AdChoiceTV News) — Medical groups in Bicol appealed to the Inter-Agency Task Force on Emerging Infectious Diseases (IATF) to place the region under the strictest form of lockdown called the enhanced community quarantine (ECQ).
"If the current situation is not addressed, it is our fear that what is happening in India may not be far behind," the medical groups said in a letter to Interior Secretary Eduardo Año on Monday, June 14.
The medical groups explained that COVID-19 cases in all six Bicol provinces have been "alarmingly and continuously" increasing. They added that the surge in infections was evident in the last weeks of May and the first two weeks of June.
While the capital region and its nearby provinces have shown declining trends in cases, the opposite is happening in Bicol. "Unfortunately, most cases now are not linked to those with travel history nor from travelers coming from outside Bicol," they said.
"What is apparent is that there is a localized transmission sweeping in most areas of the provinces in Bicol," they added.
The letter was signed by the presidents of the Albay Medical Society, Camarines Sur Medical Society, the Philippine Medical Association-Bicol, and the Philippine College of Physicians-Bicol.
The medical groups listed the following factors why Bicol has been experiencing surge in infections:
laxity in the implementation of minimum health standards in a number of major business establishments
inadvertently lenient application of the minimum health standards in local government units (LGUs)
some local officials disregarding IATF regulations set by the DILG
slow, inaccessible, and inadequate testing and much slower and poor contact tracing efforts being conducted at the local level
inconducive and congested isolation and quarantine facilities of the LGUs
lack of personal protective equipment of health workers, security, monitoring staff, etc.
The medical groups added that the high infection rate among health the region's health workers has made the situation difficult.
"Already understaffed and undermanned even before the pandemic, some hospitals have to operate at 50% capacity as COVID-19 has decimated their staff and medical personnel, infecting them, thus subsequently cutting down on the availability of the staff who rotate on shifts," they said.
According to Rappler monitoring based on government data, Camarines Norte has 171.08% growth rate in COVID cases from May 18-31 to June 1-14.
Meanwhile, Naga City, which is under modified ECQ, has a growth rate of 36.27% in the same period.
The government has placed all six provinces in Bicol under the least restrictive modified general community quarantine (MGCQ) from June 16 until June 30.
"Once our referral hospitals are overwhelmed with COVID-19 patients and other private hospitals have reached their maximum level as well, we may run out of vital equipment and the necessary manpower needed to treat people infected with virus," they added.
Article by Rappler via PEM, AdChoiceTV News (Visayas)