MANILA (AdChoiceTV News) – Business entities, both private and government, may request for authentication of a Philippine Identification System (PhilSys)-registered person's identity during transactions but with the consent of the registrant.
The rule is embodied in Section 12 of the PhilSys Implementing Rules and Guidelines (IRR).
The Philippine Identification (PhilID), or the national ID, is a proof of identity that can be used in transacting with government and private entities, either for financial assistance or credit availment.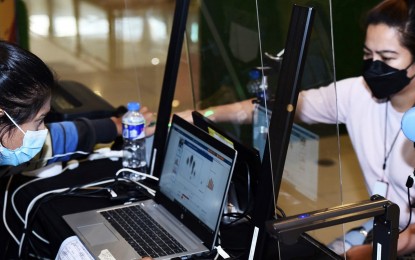 Transacting entities usually verify the authenticity of identification documents like the PhilID.
The authentication can be made online or offline.
"In case of online authentication, the Philippine Statistics Authority (PSA) shall perform authentication of the PhilSys Number (PSN) of an individual submitted by any requesting entity, in relation to his or her biometric information or demographic information. The requesting entity shall conform with the standards and guidelines set by the PSA, in consultation with the Department of Information and Communications Technology to ensure the security, efficiency, and integrity of the authentication process," the IRR states.
For online authentication, any of the following information will be used to validate the identity of the registered person in coordination with the PSA, the PhilSys registry: PSN and biometric information; PSN and demographic information; and PSN, biometric and demographic information
In cases where the PSN cannot be provided, the biometric and demographic information will be verified.
For offline authentication, the PhillD card and data stored in the QR (quick response) code must match.
The aforementioned rules for authentication of the PhilID are part of the protection and security of the personal data.
Signed into law by President Rodrigo R. Duterte in August 2018, Republic Act 11055, or the Philippine Identification System Act, aims to establish a single national ID for all Filipinos and resident aliens.
The national ID shall be a valid proof of identity that shall be a means of simplifying public and private transactions, enrollment in schools, and the opening of bank accounts.
It will also boost efficiency, especially in dealing with government services where people will only need to present one ID during transactions.
/ITC — AdChoiceTV News